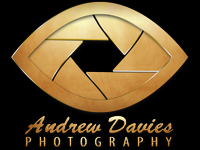 Wedding Photography Prices for North East, North Yorkshire and Northumberland 2021/22
Last updated : 1st May 2021
As one of the leading and most experienced wedding photographers in the Northern region I am happy to say we are unrivaled in our quality/price proposition so please get in touch via the details below to discuss your day further. All our prices will include photos in full res on USB with license to print and online galleries plus a meeting to discuss your day with us once booked.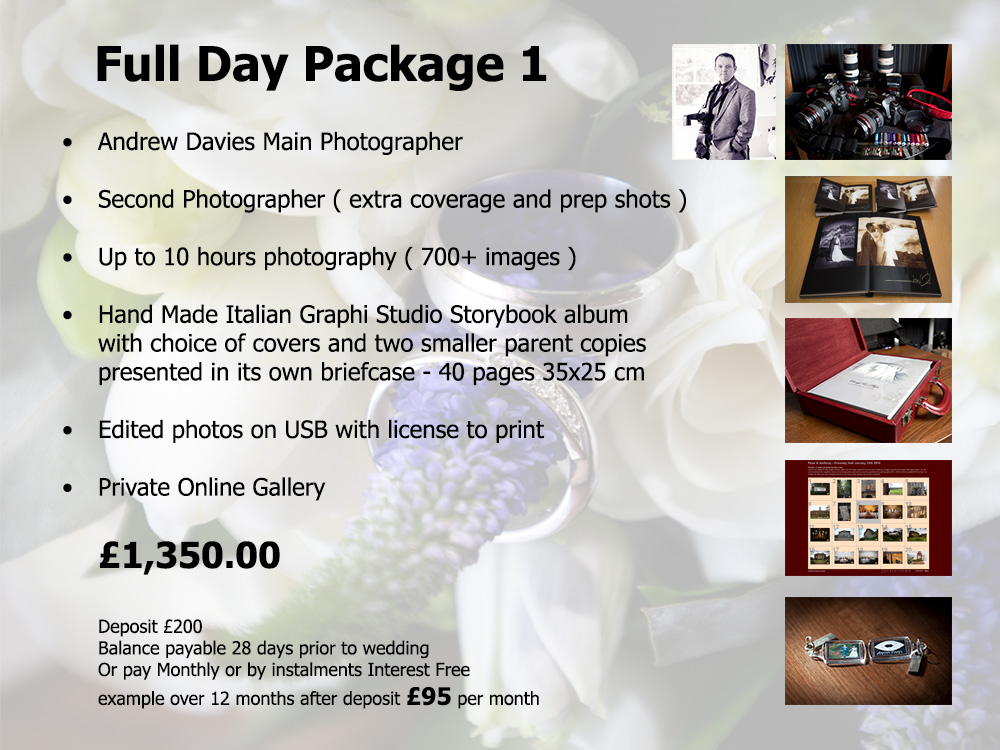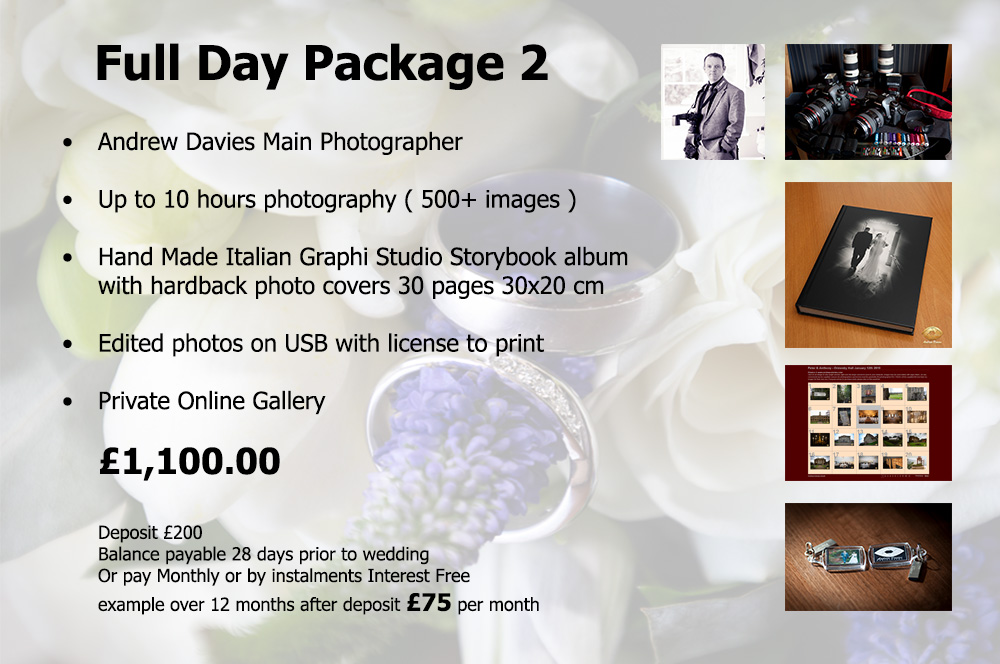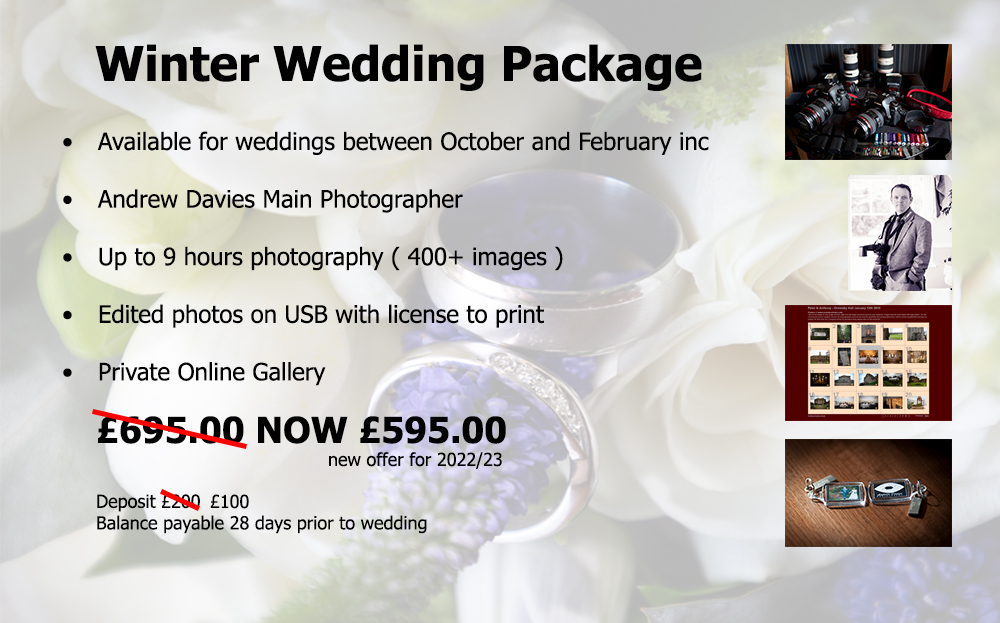 ALBUMS, SECOND PHOTOGRAPHER and ADDITIONAL ITEMS can be added or subtracted from Packages and Bespoke options made
Please ask if you would like something you do not see in our options we are happy to negotiate
See more about our GRAPHI STUDIO ITALIAN ALBUMS here Albums
Please call or text us your date to check if we are free to:
07525 019140
OPEN to CALLS/TXT from 9AM - 8PM - Mon-Fri 11-5pm Weekends ( unless working )
or email
andrewdaviesphotography@gmail.com
We are full time photographers and will answer your emails and calls personally, we do not need to use autorespond emails and normally unless at a wedding or appointment will contact you back within 2 hours to let you know if your date is free.
Due to the amount of enquiries we receive and the limit to how many weddings we can photograph,
dates cannot be held and are not guaranteed until a cleared deposit/retainer is received