Wedding photographer photos from Runa Farm Hotel Durham by Andrew Davies Photography
Last updated 29th March 2022
The following photos were taken by wedding photographer Andrew Davies and Ruth Hooton at the actual venue in County Durham
Runa Farm previously Jersey Farm Hotel is situated near Barnard Castle in County Durham and is a unique and quirky venue which stands out from the crowd for its
many unique photographic opportunities and its amazing food. If you looking for a venue thats that little bit different then this is a fantastic place.
The groom is making last minute arrangements to the room
The colour scheme at this particular wedding suited the venue perfectly and was a joy to photograph
This is our bride staring smiling as she has seen our lovely logo over there in the corner , or it could be she is just happy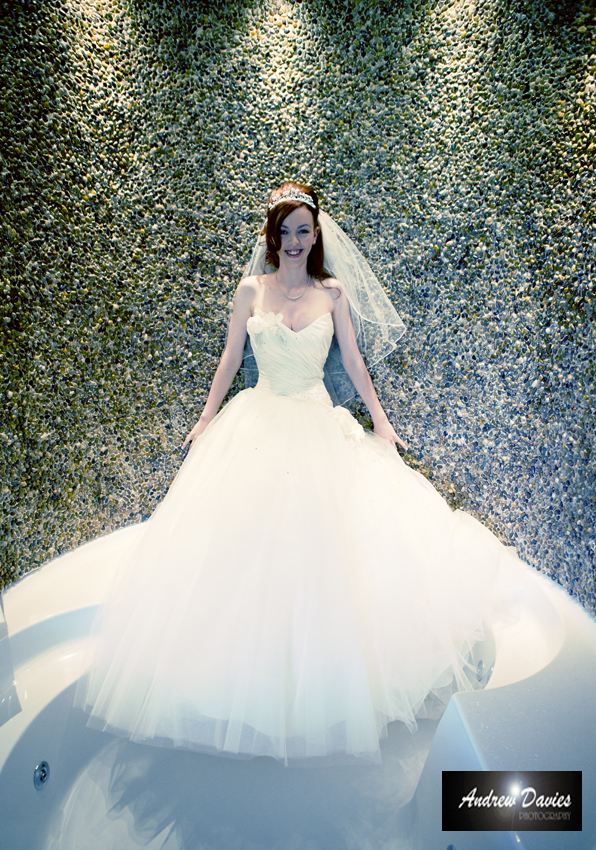 There are places for photos, and then there is the bath. We like baths, especially when they are big enought to take the whole dress !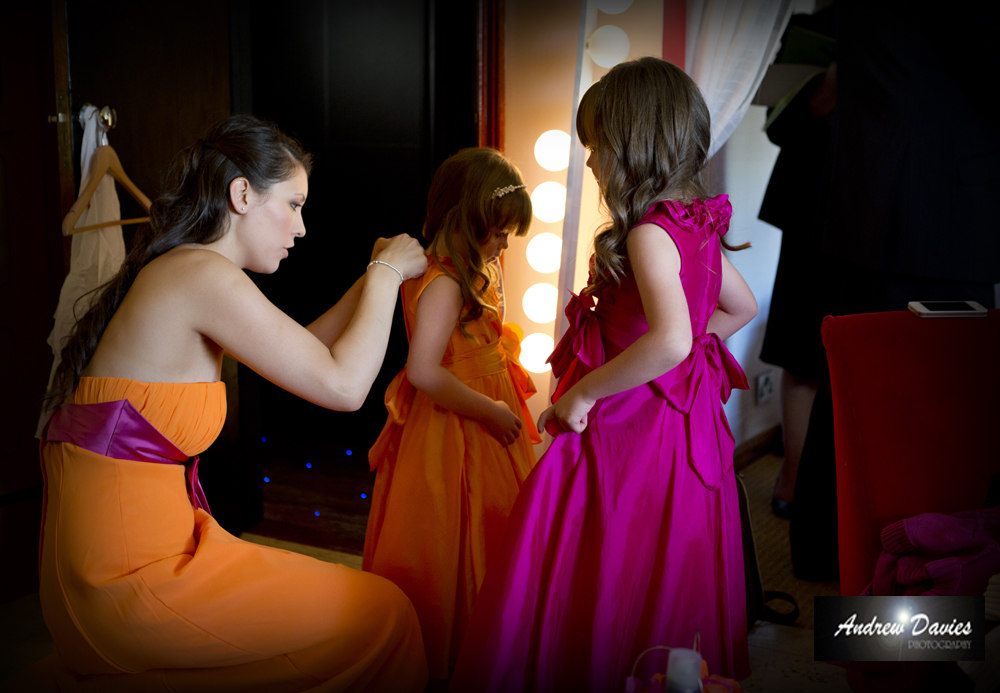 A sweet candid of the bridesmaids getting ready at Jersey Farm Hotel
A close up , close ups are good. This is a special brooch worn by the bride.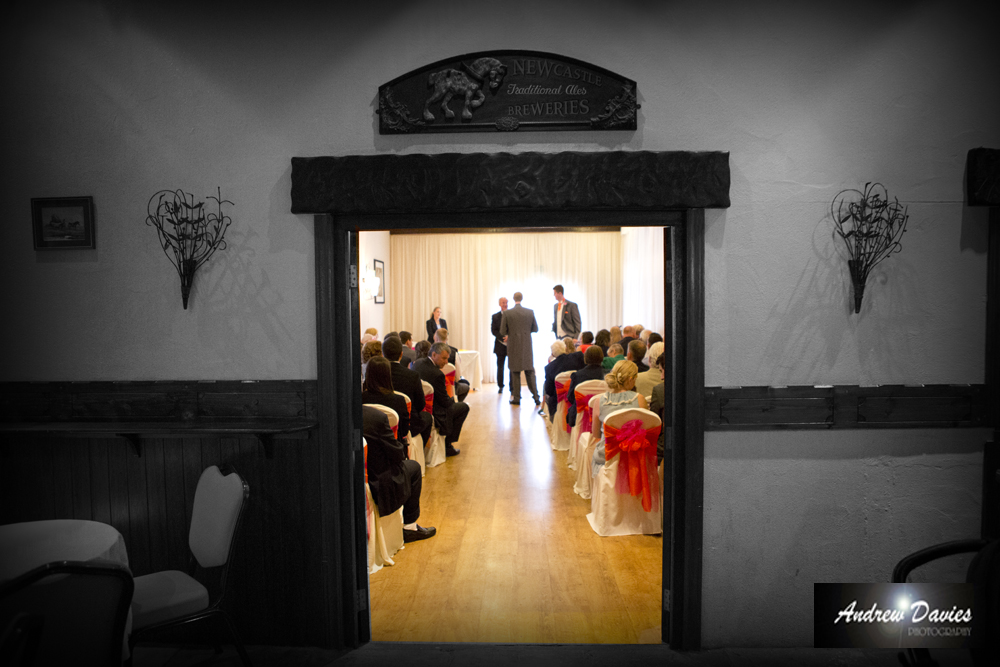 A sneak peak before the bride enters the room.
The bride looks very colourful in this shot, I seem to have made everybody else black and white again !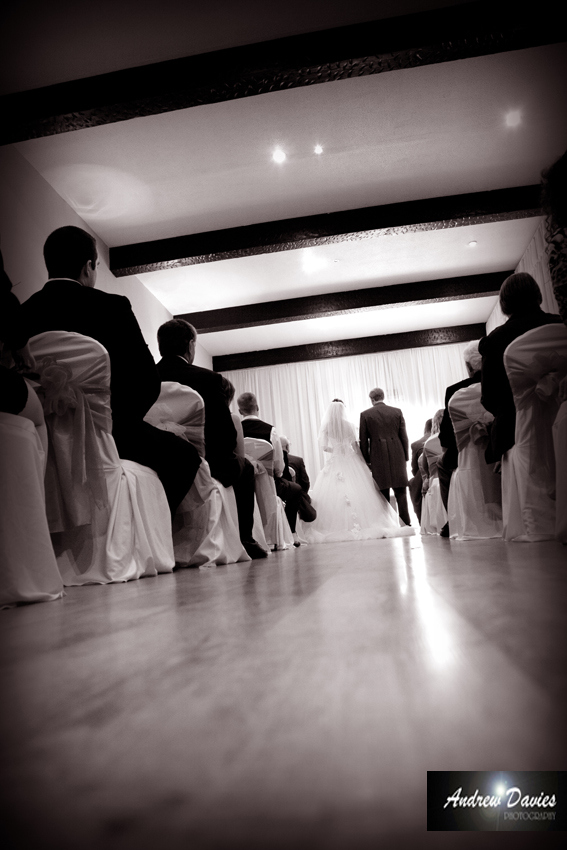 My favourite type of shot , the shot my partner takes from the back and i get to do arty editing on
The couple are locked in a loving look here in the great sea of matramony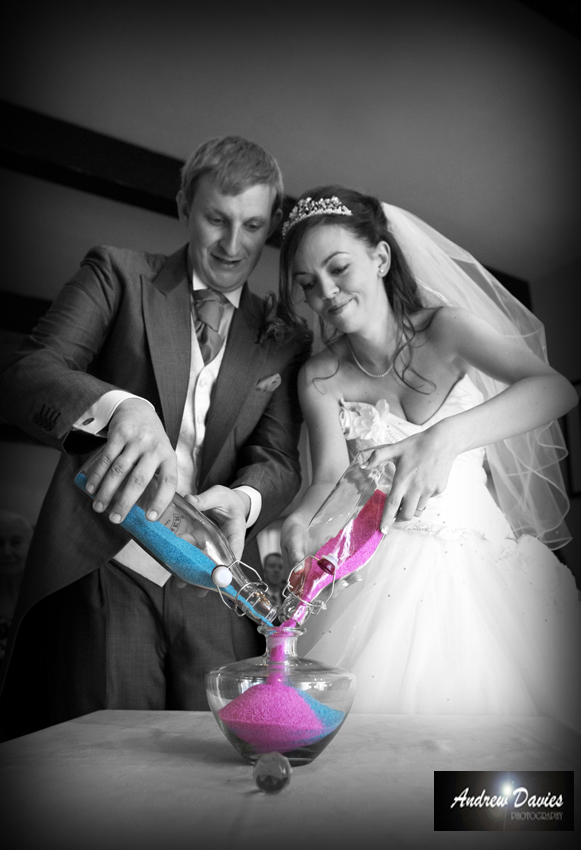 And then they had a 'sand ceremony' The joining of pink and blue and they didnt spill a drop
More love at Jersey Farm
The traditional colour splash confetti shot everyone loves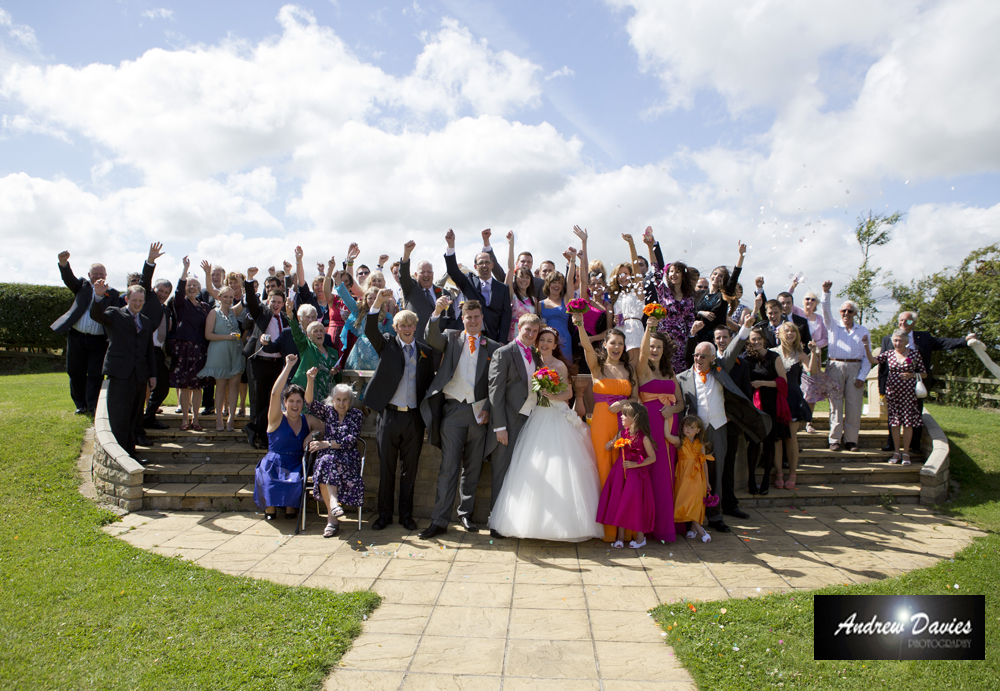 Plenty of room for guest shots here too
A sneaky shot from the hip produced this stunning capture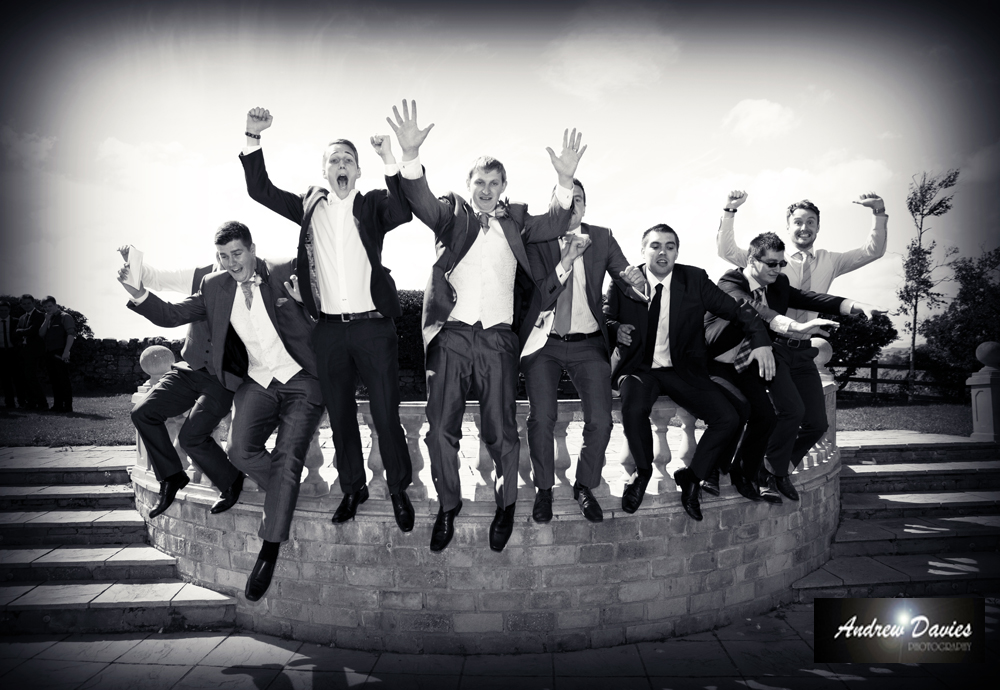 And a slightly more planned shot of the lads doing what lads do best, falling off things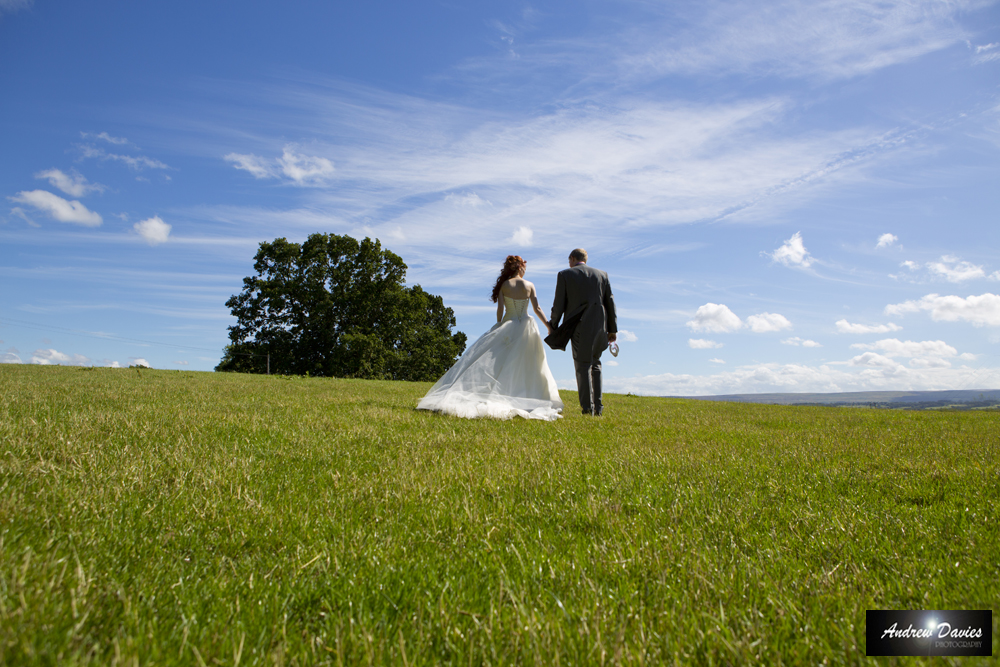 Time for some arty shots again and off into the shrubbery
The groom was doing cartwheels when he saw his bride ... sorry
A bit of a fun motion shot whilst waiting to go in the room for the speeches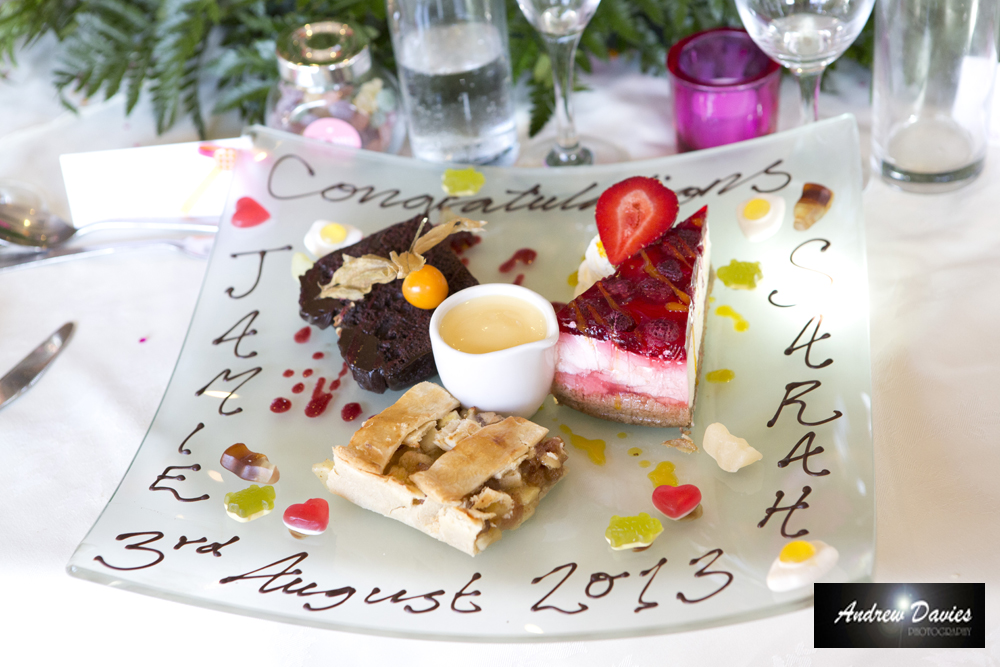 The food was out of this world at the Jersey Farm Hotel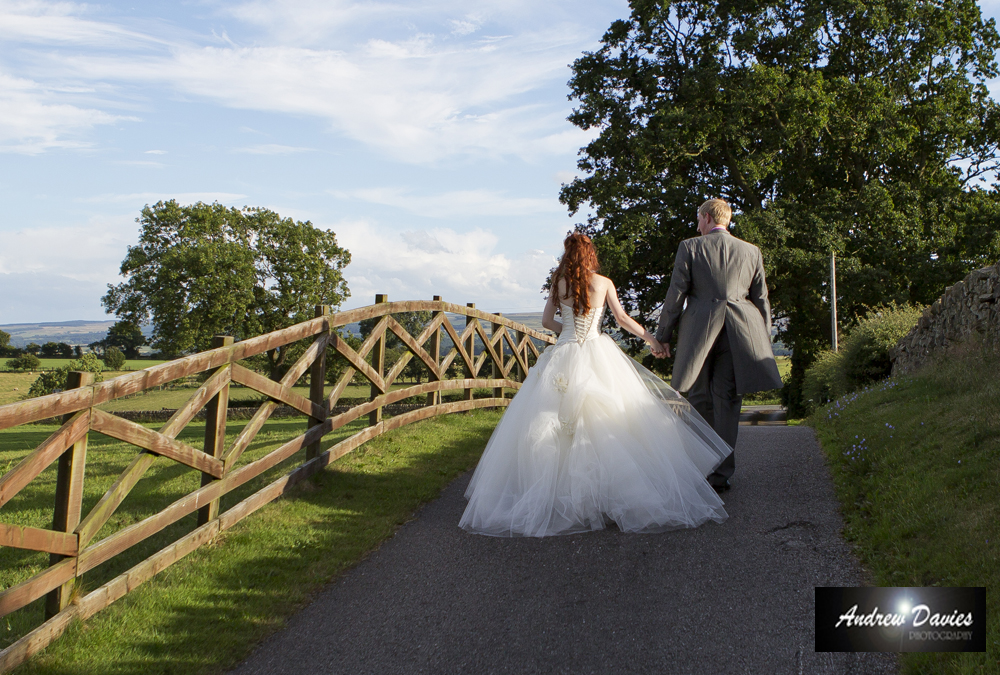 More lovely outside photos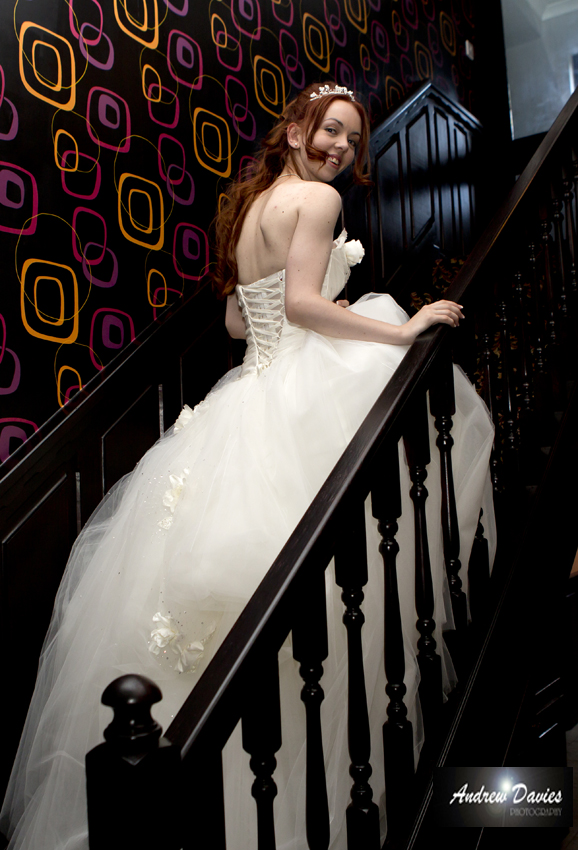 And some pretty good locations indoors too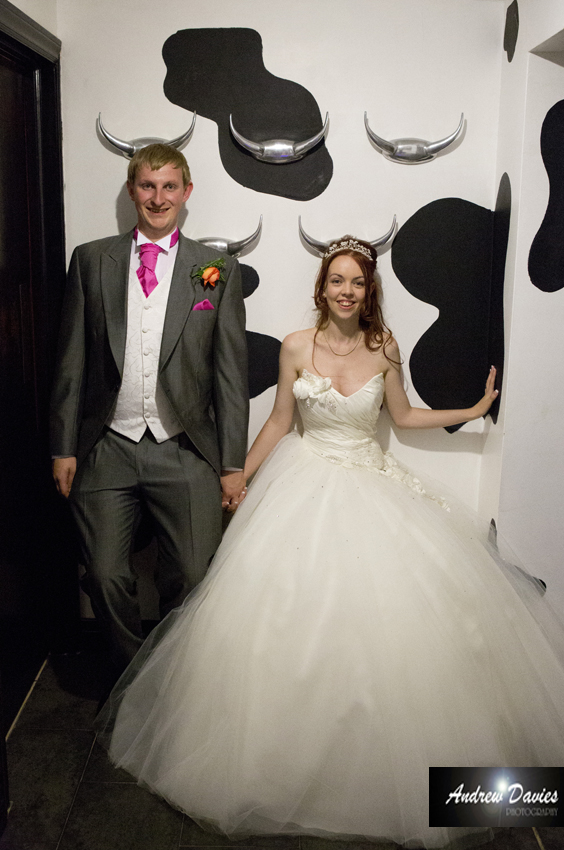 Hmmm ... caption for this photo please ?
And the final dance ....
CLICK HERE FOR YOUR Runa Farm Hotel Durham WEDDING PHOTOGRAPHER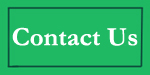 Andrew Davies Photography is a photographer covering modern stylish and reportage style weddings across the north east and north west, northumberland and yorkshire at venues ranging from pubs and clubs to castles and national trust monuments
Link to Runa Farm Hotel Website