Multi Disciplined Award winning Wedding Commercial and Landscape Photographer for the North East Northumberland and North Yorkshire for over 10 years
Latest News : 21st July 2019
New Northumberland photographer images added from Alnwick Treehouse
New Stockton on Tees Photographer images added
New wedding Client reviews added
New commercial event photographs added from NEPIC #nepicmtm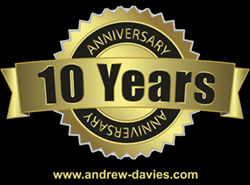 We have been North East wedding photographers for over a decade with over 500 weddings photographed !
Providing a world class service as a professional north east, northumberland and north yorkshire wedding photographer across the North of England with professional Canon 5dmk4 and 5dmk3 camera kit and many years of experience we mix the best of candid and informal photography with creative formal and posed images best suited to your day. Dont listen to wedding photographers who claim to be totally natural and unposed - there is no such thing on a wedding day - there are times when every photographer will put you in a position that looks the best and it may well turn out to look natural too - that's called posing !
Quality is our motto and your wedding photographer on the day is there to help out in every way not just with photos but planning, advice and helping out if things dont go quite as expected. As well as that your wedding photographer needs people skills to work with the various suppliers and north east, northumberland and yorkshire venues to get the best for you whilst keeping everyone else happy - this only comes with years of experience. We are partners with the leading Italian Storybook manufacturer too so can provide the very best in wedding albums and we also locally source our prints and products from the best photography suppliers in our region.
www.andrew-davies.com was established in 2006
Covering photography of venues in Middlesbrough, Newcastle, Durham, Gateshead, Sunderland and Yorkshire venues in York, Darlington, Whitby, Redcar, Saltburn, Richmond and Northumberland venues in Alnwick, Berwick, Morpeth, Hexham and right across Northern England.
Also now offering PROFESSIONAL HIGH QUALITY PHOTO RESTORATION AND REPAIR SERVICES
Acclaim Images - Professional quality stock photography, posters & art prints and clip art illustrations.

Also now offering PROFESSIONAL HIGH QUALITY PHOTO RESTORATION AND REPAIR SERVICES
Based in Acklam Middlesbrough North Yorkshire providing a professional natural and documentary wedding photography service ranging from a few hours to the full day. Experienced experts in our field with over 200 weddings photographed across wedding venues in the north east northumberland and north yorkshire, fully insured with back up equipment and photographers. Award winning photographer . Partners with world leading Italian Album producers Graphistudio creating unique and beautiful works of art to display your special moments. With bespoke packaging available to suit all budgets there is no better reason to choose Andrew Davies Photography and leave the important job of capturing those never to happen again moments in safe hands. Andrew Davies also has a passion for Landscape photography and many of his landscapes from North East North Yorkshire and Northumberland prints from Bamburgh Castle to High Force and Roseberry Topping can be purchased from our site. Urban Exploration Urbex photography north east is also on of his loves. Andrew Davies Photography can be contacted via email or phone anytime of the day or week andrewdaviesphotography@gmail.com or 07525 019140 get in touch now to check availability and get a quote for your or View our list of recommended North East and Yorkshire Wedding Suppliers.ranging from Flowers to Magicians. Check out also our lens test reviews. 10 Years of experience in weddings and commercial photography one of the Northern regions finest. Andrew also offers virtual art for virtual worlds through IMVU.
New Canon 5Dmk4 example images added and Canon 5Dmk4 detailed images using Genuine Canon parts and avoiding fakes